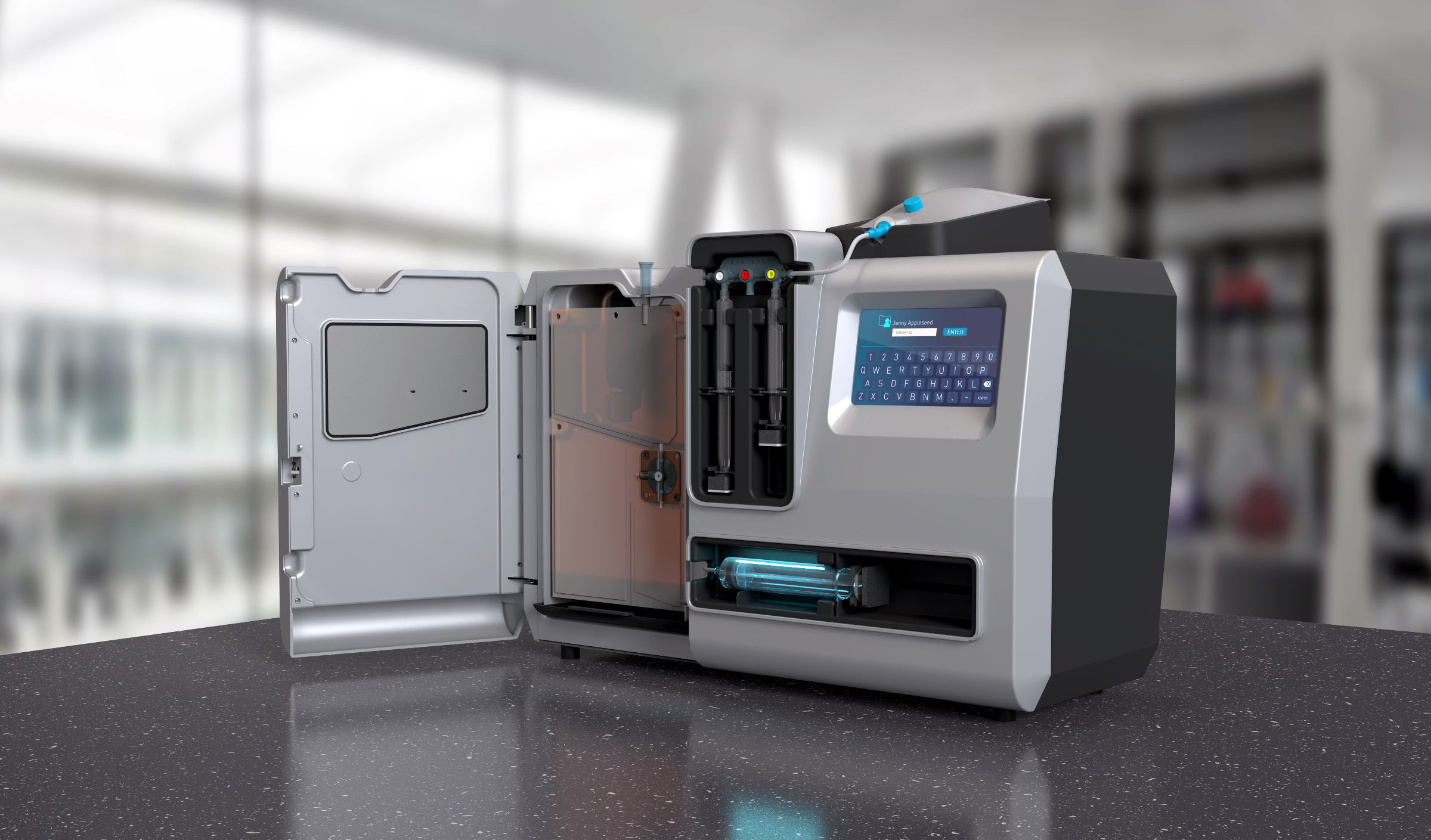 Keai Biomedical
Benchtop Automated Cell Laboratory
Industrial Design
Design Strategy
Prototyping
UX Design
Production CAD
CMF Documentation
The KISO Automated Cell Laboratory takes the complex process of acquiring consistent tissue cell isolates and automates it into a closed system for use in diagnostic laboratories and research.
Keai Biomedical partnered with Tangram Design based on our ability to deliver a complete product development solution from initial design strategy through to low-volume production.
Tangram provided early stage design guidance to help determine the appropriate size and distribution of primary internal components. Massing studies tested with rough foam and cardboard models until an optimal component configuration was found. CAD development with Solidworks models and Keyshot renderings led to higher resolution prototypes using urethane castings as well as CNC machined and 3d printed parts.