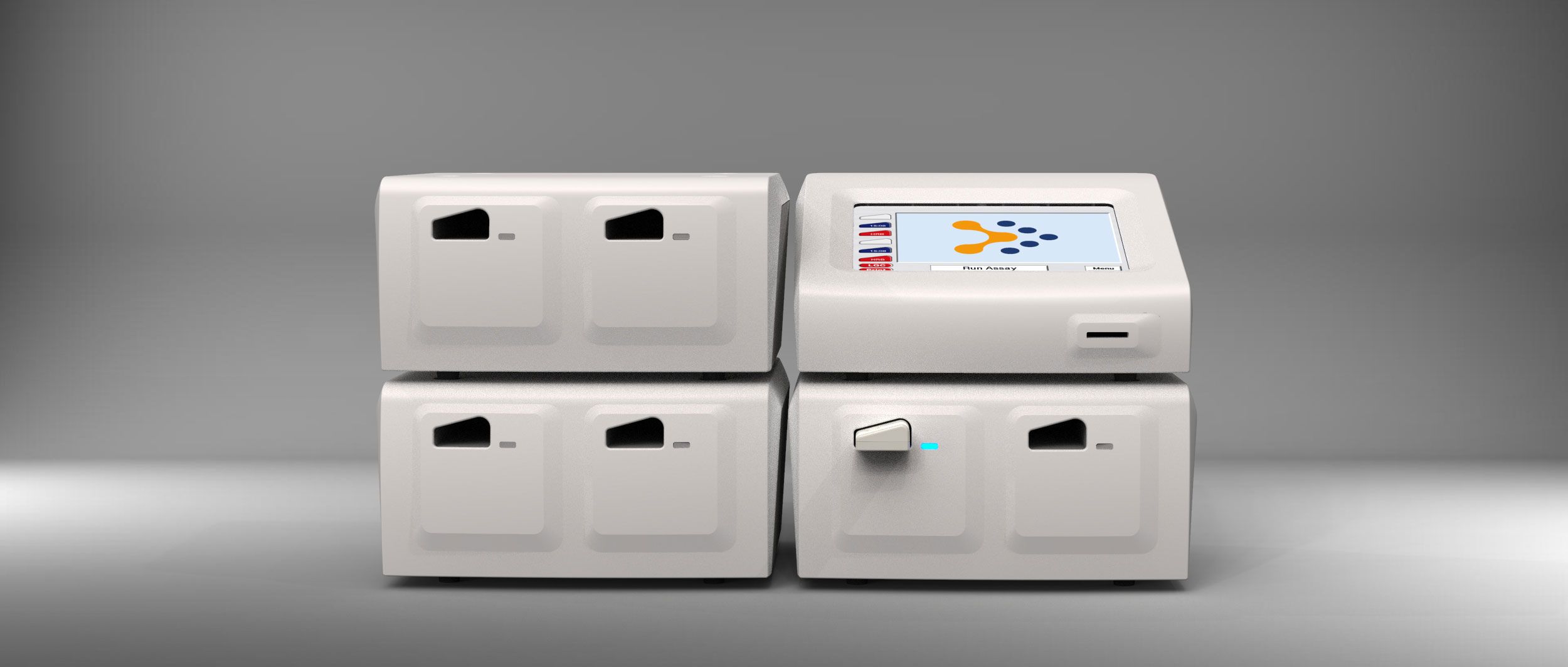 RAMP Point of Care Testing System
The RAMP200 is a rapid point-of-care diagnostic testing platform that produces lab-quality testing results in minutes.
Through sketching, rough massing mock-ups, and early user feedback – Tangram developed the approach of separating the screen and primary electronics from the cartridge bays and placing then in individual enclosures. This innovative approach became the basis for the modular system that defines the configuration of the RAMP200.
Client
Response Biomedical Inc.
Services
Industrial Design
Mechanical Design
Prototyping
UX Design